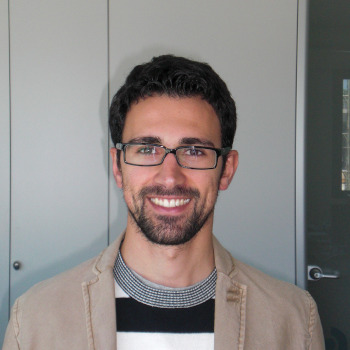 Dr. Luca Cioccolanti
Dr Luca Cioccolanti is Assistant Professor of "Energy systems" at Ecampus University. He received a PhD degree in Energy Systems and since 2009 has experience in developing novel solar energy technologies for building applications. He lectures modules of 'Machinery and Energy Systems', 'Energy Systems Design', and he is also Module Leader of 'Distributed Generation and Renewable Solar Technologies' of the online First Level Master course 'Technologies and Management of Renewable Energy Systems'.
He participated in setting up and development of structures and syllabuses for a number of modules on energy topics in overseas Universities being involved and supporting the coordination of two CBHE Erasmus+ projects.
Dr Cioccolanti acted as project manager for several National funded projects and at present he is partner coordinator of the EU funded H2020 'Innova Microsolar project'. His research activity is mainly concentrated on energy systems and concentrated solar technologies in particular.
---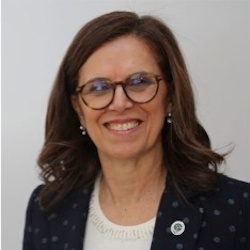 Prof. Halime Ö. PAKSOY
Dr Paksoy is currently a professor in the Chemistry Department, the dean of Faculty of Arts and Sciences and also the Director of the Center for Environmental Research at Çukurova University, Adana, Turkey. She is a chemical engineer who has been concentrating on thermal energy storage technologies since 1992. She serves as the Turkish Delegate and was the former Chair of the Executive Committee of the International Energy Agency Energy Conservation through Energy Storage (IEA ECES). Representing Turkey, Dr Paksoy has signed the Implementing Agreement of IEA ECES with the International Energy Agency on behalf of Çukurova University in 1995. Halime Paksoy leads the thermal energy storage team at Cukurova University currently with two masters and six PhD students. Their main research is on fundamental and applied energy storage studies, as well as on developing thermal energy storage materials and their applications in buildings and industry. She is associate editor responsible for energy storage in the International Journal of Solar Energy Society.
---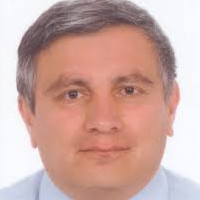 Prof. Khamid Mahkamov
Prof. Khamid Mahkamov is Chair in Mechanical Engineering of Faculty of Engineering and Environment. He has 30 years of experience in teaching and R & D of different types of energy conversion systems operating on both fossil fuels and Renewable Energy. He participated in setting up and development of structures and syllabuses for a number of Thermofluids and Renewable Energy modules in UK and overseas Universities.
He has more than 100 publications in the relevant field. Prof Mahkamov has been Team leader at UNN for 511069-TEMPUS-1-2010-1-IT-TEMPUS-JPCR and 544 339-TEMPUS-1-2013-1-IT-TEMPUS-JPCR projects and is a Project Coordinator for 561807-EPP-1-2015-1-UK-EPPKA2-CBHE-JP project.
He actively participated in R & D, commercialisation and Technology Transfer activities related to novel technologies in Renewable Energy area.
---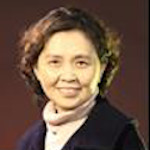 Prof. Chao CHEN
Prof. Chen Chao got Master Degree in Hunan University in 1988. After working in Hunan Architectural Design Institute as engineering designer for some years she got her PhD in 1997 at Kyushu University, Japan.
Since 2001 she is the head of the architectural environment and energy application engineering Department of the School of Architecture and Engineering of Beijing University of Technology. Her current research interests are:
Green building technology;
Optimization design and energy-saving operation control technology of building ventilation and air-conditioning system;
Solar energy-phase transition energy storage technology;
Ground-source heat pump air conditioning technology;
Floor radiation cold and warm supply technology;
Key technologies for urban underground thermal environment and pollution control;
Gas/Oil/Biofuel Burners, Boilers and Incinerators;
As project leader she has been involved and is currently involved in several National and International research projects related to renewable energy technologies integrated into the buildings.
---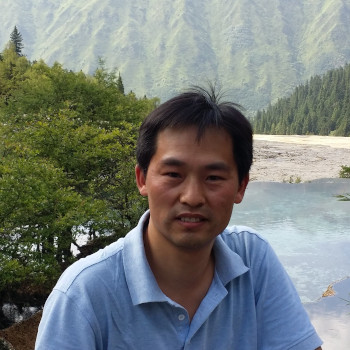 Dr Yong Guan
Dr. Yong Guan is associate professor of Lanzhou Jiaotong University. He received a PhD degree in Civil Engineering and is responsible for research on the application of renewable energy in buildings. He lectures modules of 'Heat Transfer', 'Fundamentals and equipment of heat-mass transfer', and he is also module leader of 'Renewable energy use in buildings' of the Master course.
He has published more than 30 research papers, undertaken 2 projects of the National Natural Science Foundation of China, and 2 projects of the Natural Science Foundation of Gansu Province. These projects are mainly concentrated on solar technologies.
Dr. Guan also participated in setting up and development of structures and syllabuses for a number of modules on Renewable energy topics.
---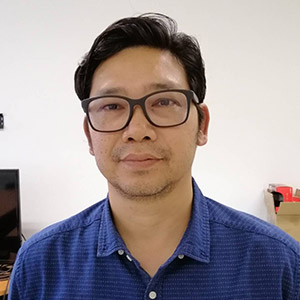 Prof. Kwanchai Kraitong
Asst. Prof. Kwanchai Kraitong after getting his Master Degree in Chiang Mai University in 1999 he started worked as Lecturer in Naresuan University. Since 2005 he is Assistant Professor at Naresuan University teaching subjects related to Renewable energy and Thermal engineering at undergraduate and graduate levels. In 2012 he got his PhD at University of Northumbria at Newcastle with a thesis 'Numerical Modelling and Design Optimisation of Stirling Engines for Power Production'.
He has conducted numerical and experimental investigations in the fields of Solar energy and Hydro energy. Since 2000 he is involved as consultant and project leader of many National projects in the field of his academic research.
---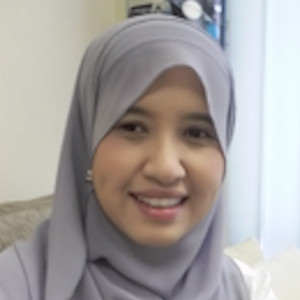 Dr. Ermira Junita Abdullah
Dr. Ermira Junita Abdullah is a Senior Lecturer at the Department of Aerospace Engineering, Universiti Putra Malaysia with specialization in Flight Dynamics and Control. She has been an academic member for more than 15 years with experience in teaching undergraduate and postgraduate courses related to control systems and systems engineering. She was also responsible in developing a new Master's degree program curriculum in Aerospace Engineering.
Her research interest is in control systems and shape memory alloy actuators mainly for aerospace applications. She is currently working closely on system design using shape memory alloy actuators to improve performance and energy utilization. She has received several research grants from Malaysia and has undertaken international consultation projects from Australia and Spain. She is also a recipient of the 2018 NI Academic Research Grant awarded by National Instruments, USA.
---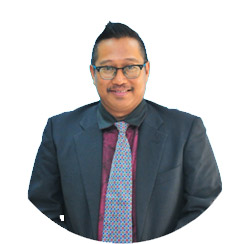 Dr Mohamad Yusof Idroas
Dr. Mohamad Yusof Idroas is an Associate Professor of University Sains Malaysia with the specialization in Renewable Energy that covers Biomass Energy, Stirling-Cycle Engine and Biofuel. He has been working in USM as a lecturer for 9 years with an experience teaching undergraduate courses and short-course training related to Renewable Energy. He has 6 years working experience as a Head of Mechanical Engineering Programme at School of Mechanical Engineering, USM with the responsibility of developing undergraduate curriculum structure and maintaining the accreditation of the programme since 2015. He is involved as consultant and project leader of few National Grants awarded by the Ministry of Higher Education, Malaysia in the field of his academic research.