UNIVERSITI SAINS MALAYSIA (USM)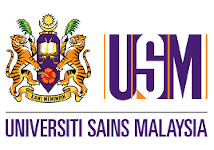 DESCRIPTION
Established as the second university in the country in 1969, Universiti Sains Malaysia (USM) was first known as Universiti Pulau Pinang. USM offers courses ranging from Natural Sciences, Applied Sciences, Medical and Health Sciences, Pharmaceutical Sciences to Building Science and Technology, Social Sciences, Humanities, and Education. These are available at undergraduate and postgraduate levels to approximately 30,000 students at its 17 Academic Schools on the main campus in the island of Penang; 6 Schools at the Engineering Campus in Nibong Tebal (approximately 50 km from the main campus); and 3 at the Health Campus in Kubang Kerian, Kelantan (approximately 300 km from the main campus). USM also has 17 dedicated research centers for a wide range of specializations which include archaeology, medicine and dentistry, molecular medicine, science and technology, Islamic development and management studies, and policy research and international studies. It also provides consultancy, testing, and advisory services to the industry under the ambit of USAINS Holdings Sdn Bhd, the University's commercial arm. Since the beginning, USM has adopted the School system rather than the traditional Faculty system to ensure that its students are multi-disciplined from their exposure to other areas of study by other Schools. It also encourages students to be active in extra-curricular activities given the myriad of clubs and societies available. As a Research Intensive University recognized by the Ministry of Higher Education Malaysia (MOHE) in 2007, USM offers educational and research opportunities to students and staff. In 2008, USM also became the first university in the country to be selected by the Malaysian government to participate in the Accelerated Program for Excellence (APEX), a fast-track program that helps tertiary institutions achieve world-class status. Besides contributing to the national research effort and advancement of knowledge in general, the University has also taken steps to identify and periodically assess areas of research which are deserving of special support in order to compete more effectively for external funds. In USM's bid to provide better incentives for the development of new products and processes by its staff, it has recently drawn up specific rules governing the patenting and commercialization of research results. The USM School of Mechanical Engineering was established on January 1st, 1989. The objective of the establishment of the school is to produce high quality graduates in Mechanical Engineering and Manufacturing Engineering to fulfill the high demand for professional, specialized workers by the industries in Malaysia. These industries include design, development, manufacturing, production, service and maintenance industry, which are closely related to mechanical and mechatronics engineering involving development of various devices, tools, equipment, machines, components, support systems and infrastructure. The School of Mechanical Engineering offers engineering academic qualifications at both undergraduate and post graduates level. For undergraduate level, the 4 year programs offered are Bachelor in Mechanical Engineering (Honours) and Bachelor in Manufacturing Engineering with Management (Honours).
The school offers Masters and Ph.D. programs by research specializing in wide area of research which includes:
Biomass energy and energy efficiency systems
Vibration applied mechanics
Nanofabrication and functional materials
Industrial Engineering and operation management
Metal forming
Advance packaging and surface mount technology
The school has 4 professors, 10 associate professors and 30 assistance professors.
The total enrolment of the school is about 480 undergraduates, 40 masters and 70 PhDs students
ROLE
To take part in the Project Network development in Asian Region;
To take part in the modernisation and enhancing course structures at Bachelor, Master and PhD levels and of syllabus of the selected modules on Integration of Sustainable Renewable Energy Solutions into the Built Environment with the aim to re-focus on teaching students modern and future advanced technologies, taking into account the latest developments at the international level. Also USM will play a considerable role in the distance improvement of Skills Development of PhD students in Integration of Renewable Energy Technologies into Buildings.
To participate in setting up teaching laboratories and delivering the Laboratory work notes at USM;
To organise teaching processes at USM;
To participate in quality assurance of all teaching materials, methods and processes at USM;
To coordinate the promotion of project and dissemination of its results at national and international levels.
STAFF
Prof. Zainal Alimuddin Zainal Alauddin
Dr Mohammad Yusof bin Idroas
Dr Teoh Yew Heng
Muhammad Azman bin Miskam